Sen. Ossoff continues to push to expand transit options in Metro Atlanta
Sen. Ossoff highlights possible transit expansions in Clayton, DeKalb, Gwinnett Counties
Washington D.C. — Today, in a U.S. Senate Banking, Housing, and Urban Affairs Committee hearing, U.S. Senator Jon Ossoff secured a commitment from Transportation Secretary Pete Buttigieg to help strengthen and expand MARTA service and advance completion of the Atlanta BeltLine.
Sen. Ossoff highlighted the importance of investing in the expansion of MARTA service to keep up with population growth in the Metro Atlanta area and asked Sec. Buttigieg to work with him to develop a comprehensive plan to strengthen and expand service options, including using bus rapid transit and rail expansion.
Sen. Ossoff also raised the importance of completing the Atlanta BeltLine project, one of the largest, most wide-ranging urban redevelopment programs in the United States.
Sec. Buttigieg committed to providing Department of Transportation assistance for both MARTA expansion and BeltLine completion and expressed his eagerness to work with Sen. Ossoff and local transit authorities on these and similar infrastructure projects.
Watch Sen. Ossoff's line of questioning here: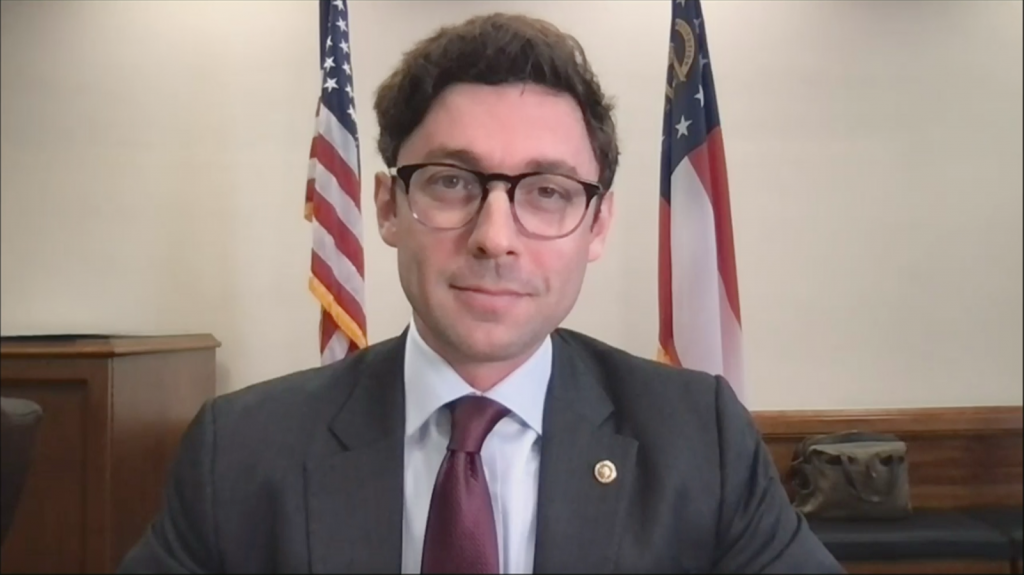 Please find a transcript of the exchange below:
SEN. OSSOFF: "Thank you Mr. Secretary. I'd like to ask you a couple questions about infrastructure and transit in Metro Atlanta. First about the MARTA system and then about the BeltLine project. As you well know and as we've discussed, since the mid-1960s, MARTA has been helping folks get around Metro Atlanta, but particularly as the pace of growth of the metro area has risen in the last couple of decades, we've chronically underinvested in this vital transit system. There is great interest in expanding bus rapid transit to connect, for example, destinations in Clayton and DeKalb, and Gwinnett County has also discussed rail extensions. Will you commit to working with my office, the city of Atlanta, and relevant regional planning authorities in the state of Georgia to develop a comprehensive plan to strengthen and expand MARTA service?"
SEC. BUTTIGIEG: "Absolutely, as we've discussed, both familiar routes and resources in MARTA and new possibilities around bus rapid transit can do a lot to alleviate congestion, expand opportunity, and of course that has climate benefits and air quality benefits too. So we're always eager to find new ways to partner on that, and again, glad that the President's American Jobs Plan has the resources we need to allow local authorities not just to hold on to what they've got, but to actually plan for the future and expand what's available to those they serve."
SEN. OSSOFF: "Thank you, Mr. Secretary, and touching on the BeltLine initiative, you know, there are over 150 infrastructure projects nationwide that reuse existing or abandoned infrastructure and transit infrastructure, reimagining and reutilizing this space to create new mobility and quality of life, and the Atlanta BeltLine, seven of a 22-mile loop of former freight rail have already been transformed into a multi-use trail with transit capacity, affordable housing, parks, and green space plan. There's been more than $7.9 billion in private investment in this initiative. I'd like the federal government to get involved in helping to complete this project. Will you please meet with my office in coming weeks to discuss what we can do to advance completion of the BeltLine? And I am so looking forward to welcoming you to Georgia tomorrow, and I think we'll have the opportunity to inspect it."
SEC. BUTTIGIEG: "Thank you. Yes, really looking forward to a chance to see it in person. I welcome the chance to connect with your office further on how to encourage development, and we take a lot of pride in the federal dollars — I think in the TIGER program — that went into helping establish the earlier phases of the BeltLine. Whenever you can reuse and repurpose resources like that, as you mentioned, it often can unlock private dollars that follow the public investments that have been made. And of course we need to focus on making sure it's accessible, that the housing that grows up around it is affordable. And I know that you've been emphatic about the importance of that and I'm eager to see it for myself."
###