Washington, D.C. — Today, in a Senate Banking, Housing, and Urban Affairs Committee hearing, U.S. Senator Jon Ossoff secured a commitment from Transportation Secretary Pete Buttigieg to prioritize the expansion of intercity rail connections in Georgia and the Southeastern region.
Sen. Ossoff highlighted existing planning for the possible expansion of intercity rail connecting Atlanta and Charlotte with a possible stop in Athens, and connecting Atlanta and Savannah with a possible stop in Macon.
He asked Sec. Buttigieg to work with his office to ascertain what can be accomplished in upcoming infrastructure legislation to expand intercity rail connections and transit options.
Sec. Buttigieg said he would welcome the chance to work with Sen. Ossoff and argued that unlocking transit opportunities in the south would make the entire country stronger.
Watch Sen. Ossoff's line of questioning here: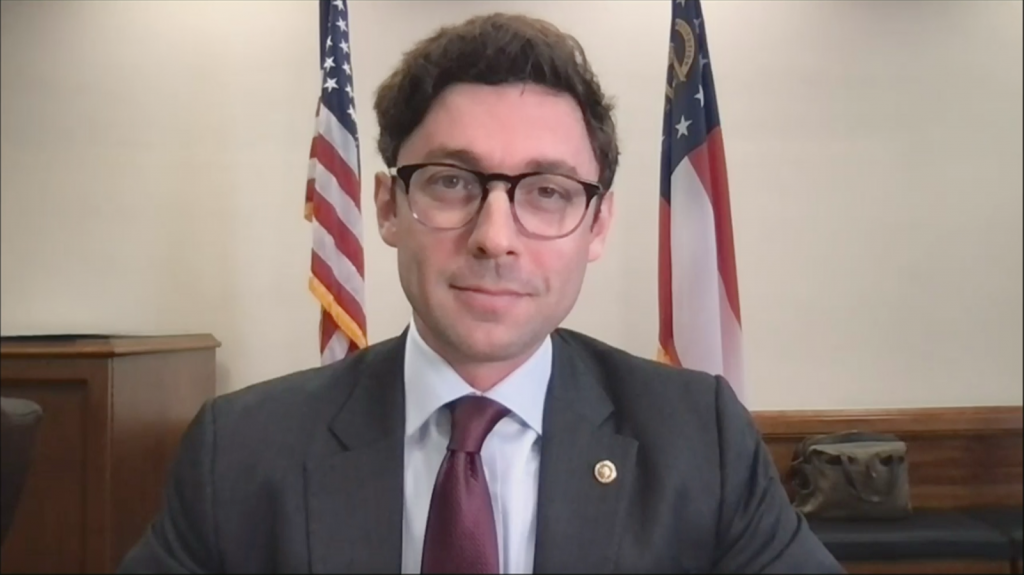 Please find a transcript of the exchange below:
SEN. OSSOFF: "Secretary Buttigieg, there has been already early-stage planning for passenger rail linking Atlanta and Charlotte with a possible stop in the Athens area. There's also advanced discussion of rail connections between Atlanta and Savannah, with a possible connection in the Macon area. The South is often left out of intercity passenger rail discussions. Will you please commit to working with my office to ascertain what can be accomplished through upcoming infrastructure legislation, to expand intercity rail connections in the southeast region, and comment on such initiatives, if you see fit."
SEC. BUTTIGIEG: "Thank you. Yes, I'd welcome a chance to work with you on this. I think many of the most compelling opportunities for strong rail connections are in the South and the Southeast. And as you mentioned, it's not just the cities at the endpoints of these routes, but those in between – Macon on the one route, the Athens or Commerce communities in the other. All of these could unlock opportunity throughout the region, and when that happens, it makes the country as a whole stronger, which is part of why the President's jobs plan includes such robust resources to expand access to quality rail in the U.S."
###