Sen. Ossoff visited the Port of Savannah earlier this month
Washington, D.C. — Today, in a U.S. Senate Banking, Housing, and Urban Affairs Committee hearing, U.S. Senator Jon Ossoff secured a commitment from Transportation Secretary Pete Buttigieg to ensure the timely completion of the Port of Savannah expansion and deepening project.
Sen. Ossoff highlighted the importance of prioritizing the Port's efforts and asked Sec. Buttigieg to commit to working with his office and Savannah Mayor Van Johnson to ensure timely completion of the project.
Sec. Buttigieg committed to working with Sen. Ossoff, Mayor Johnson, and local authorities to keep the project on schedule, noting both the Port and deepening project are of national importance.
In March, Sen. Ossoff also secured a commitment from Shalanda Young, Acting Director of the Office of Management and Budget, to prioritize the completion of the Port of Savannah deepening project, and earlier this month, Sen. Ossoff visited the Port to inspect the ongoing expansion efforts with Mayor Johnson and Port of Savannah leaders.
Watch Sen. Ossoff's line of questioning here: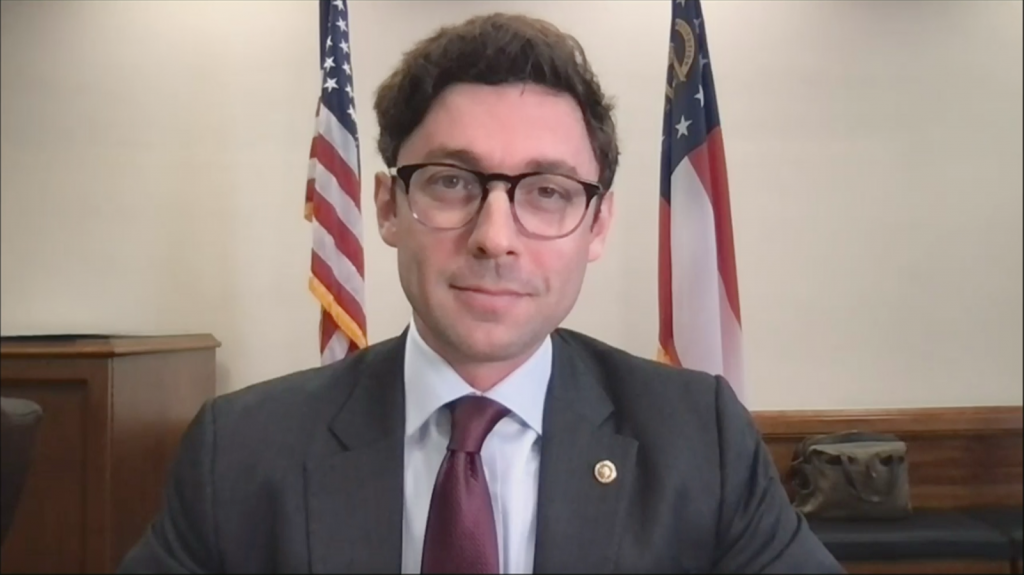 Please find a transcript of the exchange below:
SEN. OSSOFF: "Thank you so much, Mr. Secretary, and finally to touch on the importance of completing the Savannah Harbor Expansion Project. This is the deepening from approximately 42 to 47 feet of the Savannah River at the entrance to the Port of Savannah. You and I discussed this earlier this week. I was in Savannah a couple of weeks ago meeting with Mayor Johnson, the Port authorities, the U.S. Army Corps of Engineers. This project has been consistently over budget and behind schedule, but we're now very, very close to completing it. I secured a commitment from the President's nominee for the deputy position at OMB a couple of months ago to prioritize this project. Mr. Secretary, will you commit to working with me and Mayor Van Johnson of Savannah to ensure that the Port of Savannah is timely and fully completing this deepening and expansion project, I hope by the end of this year?"
SEC. BUTTIGIEG: "Yes, look forward to working with you on this, this is something of not just regional, but I think national interest, given the size and capacity of this port and it's important to us to see it through to timely completion."
###