Glasgow, Scotland –– U.S. Senator Jon Ossoff today urged international cooperation to accelerate deployment of renewable energy technology worldwide at the United Nations' COP26 global climate summit in Glasgow, Scotland.
Sen. Ossoff, who is leading the Senate push to boost solar power in the United States, urged international cooperation to accelerate renewable energy deployment.
Sen. Ossoff held high-level bilateral meetings with key U.S. allies Australia and South Korea and pressed Chinese officials to reduce pollution and coal dependence.
Sen. Ossoff highlighted his work in Congress to scale up solar manufacturing, innovation, and deployment in the United States. Sen. Ossoff's Solar Energy Manufacturing for America Act would supercharge American solar manufacturing. Georgia hosts the largest solar panel production facility in the Western Hemisphere.
"At this moment in our history, perhaps more than ever, we need international cooperation toward a freer and more sustainable and healthier and more prosperous world," said Sen. Ossoff at a widely attended panel discussion. "Human flourishing requires a healthy habitat, and all of the interrelated environmental threats, which compound one another: climate change, the destruction of our forests, the acidification of our oceans, the collapse of our coral reefs, all of the devastating human consequences that flow from these require urgency, and so my legislative initiatives are focused on speed."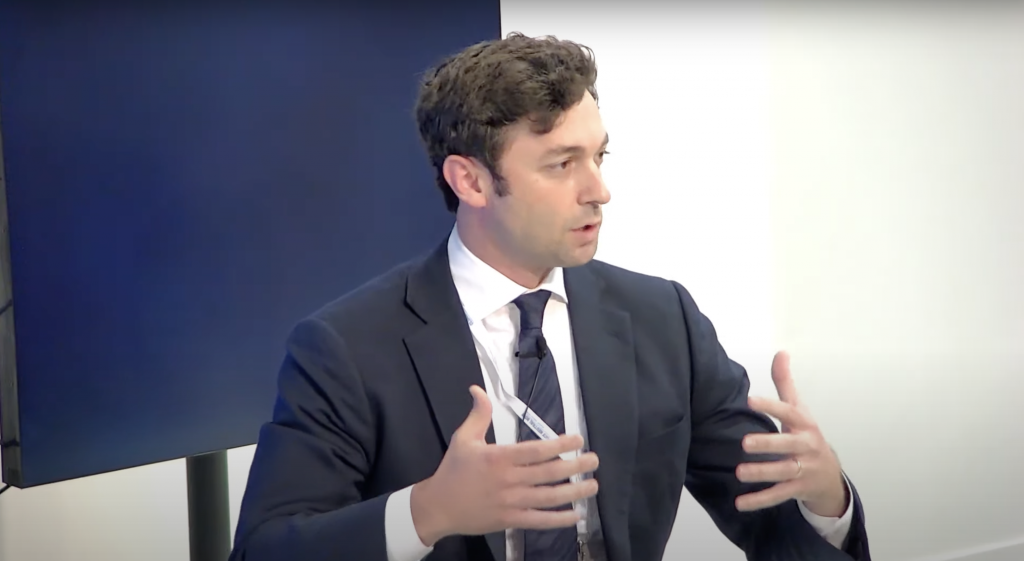 From Glasgow, Sen. Ossoff will travel to South Korea, where he will meet with key economic and government leaders to pitch additional foreign direct investment in Georgia to boost economic growth and create Georgia jobs.
# # #