Atlanta experienced 14 shootings last weekend, the second straight weekend of double-digit shootings
Last month, Columbus had a stretch of six homicides in 12 days
Watch Sen. Ossoff's line of questioning, here
Washington, D.C. — Today, in a Senate Judiciary Committee Hearing, U.S. Senator Jon Ossoff asked Lisa Monaco, President Biden's nominee to be Deputy Attorney General at the Department of Justice and President Obama's former Director of Homeland Security, about the concerning wave of violent crime across Georgia, particularly in Atlanta and Columbus, which have experienced an increase in shootings already this year after setting records in 2020.
In Atlanta, 14 people were shot this past weekend, the second straight weekend with double digit shootings.
In Columbus, after a record-setting year of 46 homicides in 2020, the city saw a stretch of six homicides in only 12 days last month.
Monaco agreed with Sen. Ossoff's concerns, noting the seriousness of the issue and reconfirming the Department of Justice's top priority of protecting public safety.
She agreed to work with Sen. Ossoff and his office to determine the root causes of the spikes in violent crime as well as the enterprises that fuel them.
Please click here to watch Sen. Ossoff's line of questioning.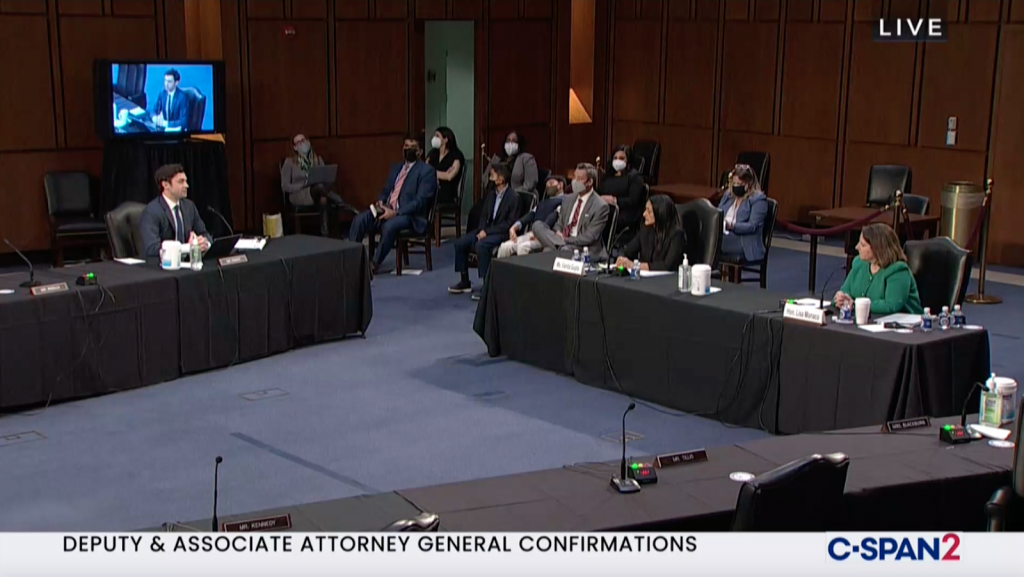 Please find a transcript of the exchange below:
OSSOFF: "In Georgia and nationwide, we've seen a significant increase in violent crime over the last year. We had for the second weekend in a row in Atlanta, Georgia, more than a dozen shootings last weekend, 13 wounded, one killed. In Columbus, Georgia in Georgia's Chattahoochee River Valley, recently had a period of 12 days with six shooting deaths. 46 homicides in Columbus, Georgia last year, by far, the highest total in at least half a decade. Will you work with my office and this committee to determine the causes of this violent crime wave, which has many Georgians and many Americans deeply concerned about community violence community safety and work with this committee to address it?"
MONACO: "Yes, Senator, the issue of this spiking violent crime is something you and I think virtually every other member of this committee who I've talked to in advance of this hearing have raised with me, and what you're seeing it do to the communities you represent. The first priority of the Justice Department is public safety, and so addressing violent crime, the causes of it, the enterprises that fuel it, is absolutely a top priority to the Justice Department, and it's something that, if I'm confirmed, I very much would look forward to working with you on."
###