Washington, D.C. –– U.S. Senator Jon Ossoff is continuing his push to alleviate supply chain bottlenecks at Georgia Ports and reduce costs for consumers.
In a U.S. Senate Banking Committee hearing yesterday, Sen. Ossoff secured a commitment from U.S. Treasury Secretary Janet Yellen to work with him and the Georgia Ports Authority to relieve congestion at Georgia's Savannah and Brunswick ports and bolster shipping operations.
"Will you please work with my office to identify the appropriate official designated to work with the Georgia Ports Authority on an ongoing basis to relieve congestion at the port, improve shipping operations, and in so doing address supply chain bottlenecks and rapidly rising costs for American consumers?" Sen. Ossoff asked.
Sec. Yellen committed to designating the appropriate Treasury Department official to work with Sen. Ossoff and the Georgia Ports Authority to address any continued bottlenecks in Georgia.
Last year, working alongside the Biden Administration and the Georgia Ports Authority, Sen. Ossoffsecured funding to establish a pop-up container yard to relieve congestion at the Port of Savannah.
Last month, Sen. Ossoff introduced the Port of Brunswick Navigation Channel Improvement Act to expand the Port's navigation channel and ensure that increased shipping traffic can safely navigate the Port — boosting capacity and helping reduce supply chain bottlenecks.
Click here to watch Sen. Ossoff's line of questioning: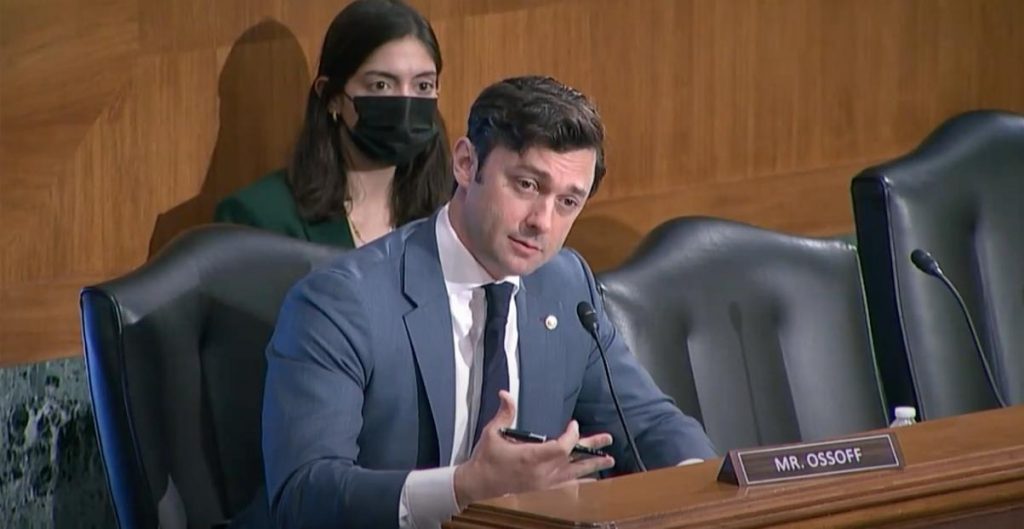 Please find a transcript of the exchange below:
SEN. OSSOFF: "Thank you. I want to begin with the Port of Savannah and the Port of Brunswick. Senator Warnock and I worked with your staff and the White House, and the Georgia Ports Authority last year, to establish a pop-up container yard to relieve some of the congestion in the Port of Savannah. At the port of Brunswick, we worked last year to add a roll-on roll-off berth — there's a lot of car ship into the port of Brunswick. I've just introduced legislation to expand the navigation channel to expand capacity. Will you please work with my office to identify the appropriate official designated to work with the Georgia Ports Authority on an ongoing basis to relieve congestion at the Port, improve shipping operations and in so doing, address supply chain bottlenecks and rapidly rising costs for American consumers?"
SEC. YELLEN: "Absolutely, I promise you that we will work with you on that."
###