Washington, D.C. — U.S. Senator Jon Ossoff, a member of the U.S. Senate Intelligence Committee, is continuing his work to support military and Intelligence Community missions at Ft. Gordon.
Sen. Ossoff is working to strengthen NSA Georgia.
In a U.S. Senate Intelligence Committee hearing last week, Sen. Ossoff secured a commitment from the Director of the NSA, General Paul Nakasone, to join him to meet with personnel at NSA Georgia on base at Ft. Gordon.
General Nakasone committed to visiting the facility and inspecting its academic and cyber capabilities — ensuring NSA Georgia remains a key hub for national security activity and innovation.
Click here to watch Sen. Ossoff's line of questioning.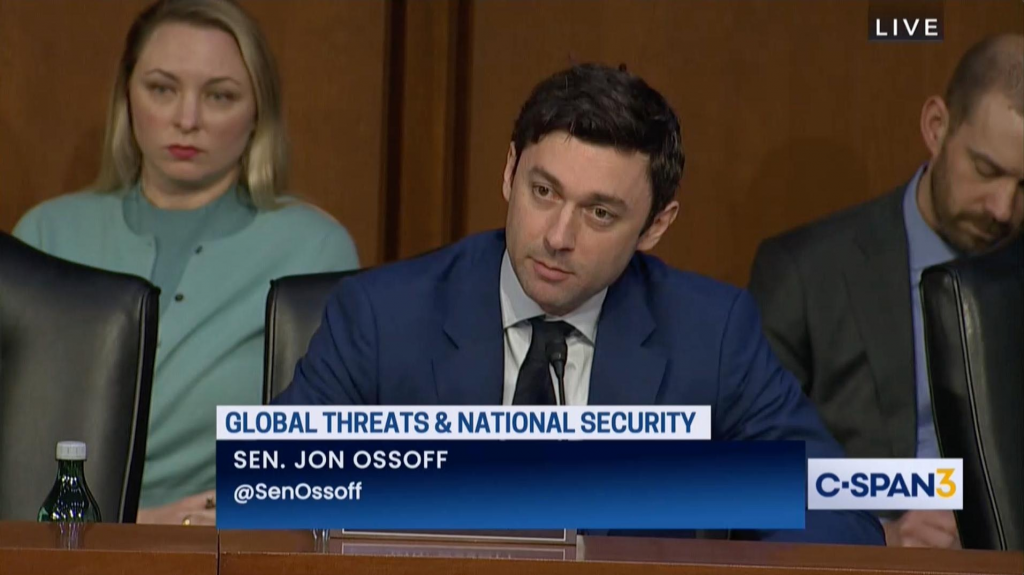 Please find a transcript below:
SEN. OSSOFF: "Speaking of technology, and General Nakasone, General, I have an offer I think you can't refuse. You have, of course, tremendous assets and personnel in Georgia: NSA Georgia, the Cyber Center for Excellence at Fort Gordon, just around the corner from Augusta University's Cyber Center as well, an academic resource there.
"I would like to invite you to join me — and perhaps we can get some barbeque and pecan pie as well — to visit with your personnel at NSA Georgia, and/or at the Georgia Tech Research Institute, which, based in Atlanta with facilities across the country, is conducting much of the advanced research consistent with the Chairman's commitment to technology as a key frontier in our national security.
"So will you join me in Georgia, General?"
GENERAL NAKASONE: "I will, Senator."
SEN. OSSOFF: "Looking forward to that and appreciate the commitment."