Sen. Ossoff continues working to help farmers sell products to local schools & help kids access locally grown, fresh products
Sen. Ossoff joined USDA, Congressman Bishop, Georgia School Superintendent to announce new Federal-State partnership to boost access to fresh food in schools
New program will help the State of Georgia purchase locally grown foods for school meals
Albany, Ga. — U.S. Senator Jon Ossoff is helping Georgia kids access fresh, healthy foods grown by Georgia farmers.
Yesterday in Albany, Sen. Ossoff announced a new partnership between the U.S. Department of Agriculture and State of Georgia to purchase locally grown fruits and vegetables for schools across the state, helping Georgia kids access fresh produce grown by Georgia farmers.
"This is such an exciting announcement for this community and for the State of Georgia," Sen. Ossoff said. "There's nothing more important than making sure that our kids have access to nutritious, fresh, healthy food — it's the foundation for all other success. We are ensuring that Georgia kids have access to fresh healthy food, and we're making sure that fresh, healthy food is produced by Georgia's amazing farmers."
Click here to find a broadcast-quality recording of Sen. Ossoff's press conference remarks for use on air and online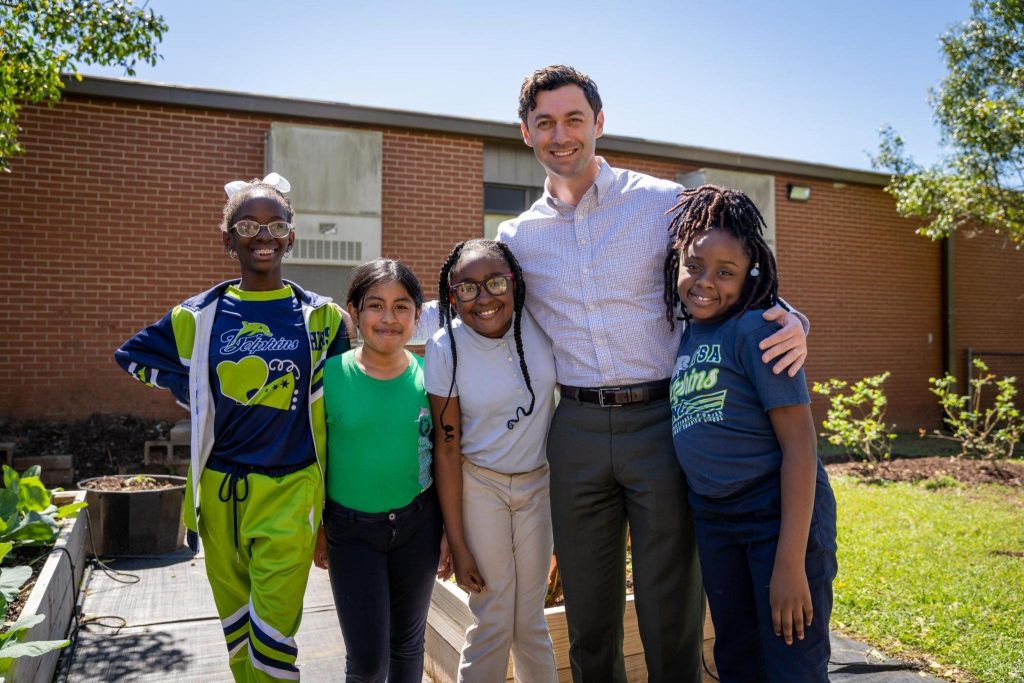 Through the USDA Local Food for Schools Cooperative Agreement Program (LFS), the Georgia Department of Education will receive $7.1 million to purchase and distribute local and regional foods and beverages for schools to serve children statewide.
These products will be healthy and unique to their geographic area, with the goal of improving child nutrition and building new relationships between schools and local farmers.
Sen. Ossoff was joined for the announcement by Congressman Sanford D. Bishop, Jr. (GA-02), Georgia State School Superintendent Richard Woods, USDA Under Secretary for Marketing and Regulatory Programs Jenny Lester Moffitt, USDA Deputy Under Secretary for Food, Nutrition, and Consumer Services Stacy Dean, and local Dougherty County officials.
Sen. Ossoff continues his work to help Georgia students access locally grown, fresh foods.
Earlier this month, Sens. Ossoff and Joni Ernst (R-IA) introduced the bipartisan Farm Fresh Food for Families Act to help families in Georgia and nationwide access freshly grown food atfarmers markets.