Washington, D.C. –– U.S. Senator Jon Ossoff is continuing his work to support Georgia HBCUs after last month's bomb threats to institutions across the state.
Today in a U.S. Senate Judiciary Committee hearing, Sen. Ossoff called on the Justice Department to do everything in its power to investigate the threats, ensure those responsible are held accountable, and to be available 24/7 to Georgia's HBCUs to ensure they are protected.
"HBCUs across the country and three HBCUs in my home state of Georgia –– Spelman College, Albany State, and Fort Valley State University –– all received terrorist bomb threats in February. I've been in close touch with the leadership at these schools. They are resilient institutions. The students and faculty are resilient and determined to continue their work, their learning their enlightenment, their education in the face of these threats. And they have no intention of allowing them to instill fear or stoke division in our country," Sen. Ossoff said.
Assistant Attorney General Kristen Clarke said that investigating the threats was an important priority for the Justice Department, and Sen. Ossoff asked for the Department to provide a specific point person to whom Georgia HBCU leaders can speak to get assistance.
Click here to watch Sen. Ossoff's line of questioning: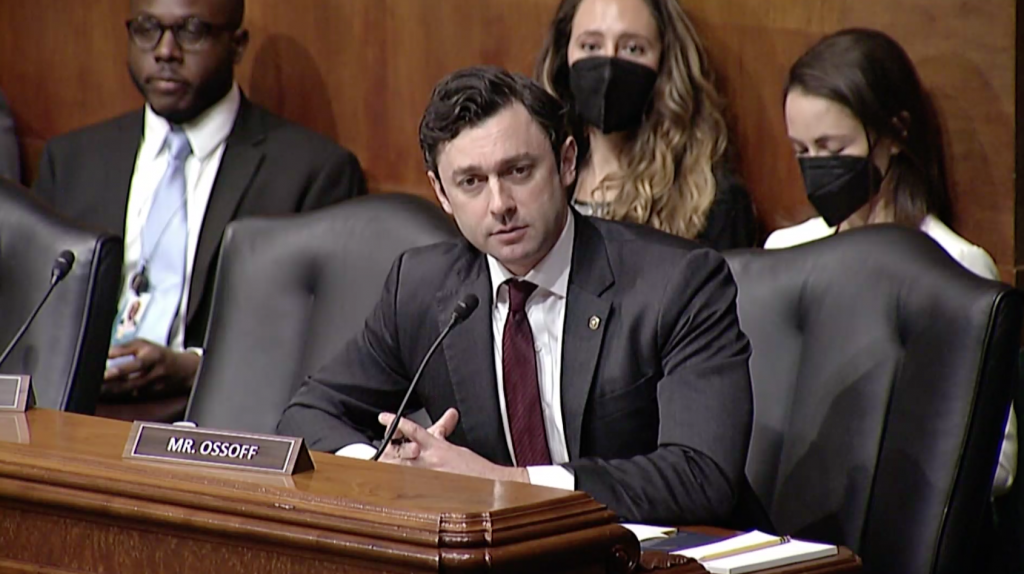 Please find a transcript of the exchange below:
SEN. OSSOFF: "Thank you, Mr. Chairman. And thank you, Ms. Clarke, for your service and your testimony. As you know, as has been discussed, HBCUs across the country and three HBCUs in my home state of Georgia –– Spelman College, Albany State and Fort Valley State University –– all received terrorist bomb threats in February. I've been in close touch with the leadership at these schools. They are resilient institutions. The students and faculty are resilient and determined to continue their work, their learning their enlightenment, their education in the face of these threats. And they have no intention of allowing them to instill fear or stoke division in our country. I'd like your assurance, Ms. Clarke, that the Department will do everything in its power to investigate these threats, to hold accountable those responsible for these threats, and to be available to these institutions 24 hours a day, seven days a week to ensure that they're protected."
CLARKE: "Thank you, Sen. Ossoff. Hate crimes, threats targeting protected minority groups, is an important part of our work at the Justice Department. This particular matter is currently with the FBI's Counterterrorism Unit. So I would direct the Judiciary Committee to the Counterterrorism Unit for the status of that investigation. What I can tell you, Senator, is that it's an important priority for the FBI, I understand that they have activated more than half of their field offices across the country to review and investigate this threat."
SEN. OSSOFF: "Thank you, Ms. Clarke. And will you please follow up with me and my office after this hearing, and before the end of the week, with the name, phone number, and email address of a specific contact at the Department who can be a dedicated liaison for HBCUs in Georgia who have questions regarding the ongoing investigation and questions about how they can access Federal resources to protect themselves from such threats or incidents."
CLARKE: "I will bring that request back to the Department, Senator."
# # #