Washington, D.C. – U.S. Senator Jon Ossoff is working to protect Georgians in Valdosta from water and soil contamination.
In a U.S. Senate Homeland Security Committee hearing this week, Sen. Ossoff secured a commitment from Department of Homeland Security Secretary Alejandro Mayorkas to work with him to determine if PFAS contamination is affecting Georgians living in the vicinity of Moody Air Force Base.
Exposure to PFAS chemicals, found in consumer products and commercial applications, has been linked to cancer, thyroid disease, weakened childhood immunity, and many other health problems, and contamination is common on and near many U.S. military bases.
This is the latest step in Sen. Ossoff's push to ensure Georgians are safe from pollutants and have access to clean water.
Last year, Sen. Ossoff demanded action from the Department of Defense to clean up PFAS contamination threatening Georgians' health at different bases in the State.
Click here to watch Sen. Ossoff's line of questioning: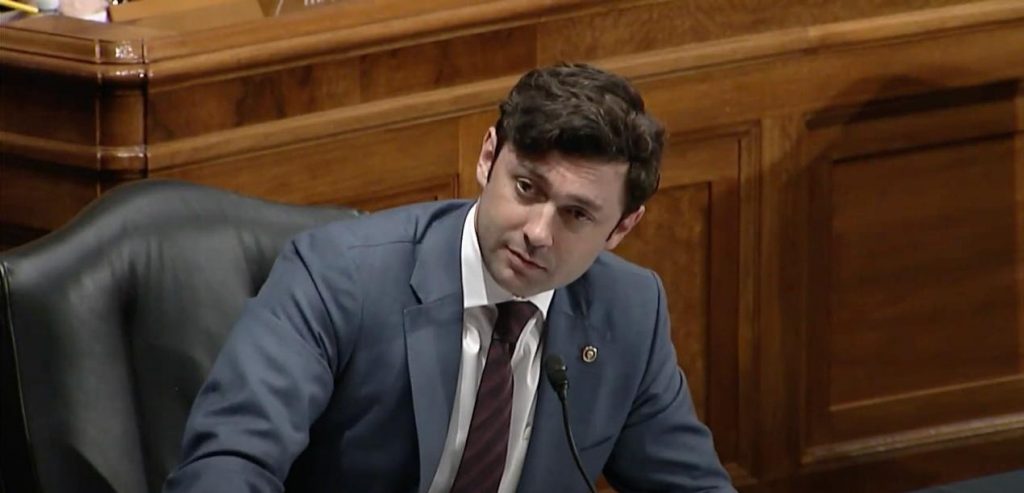 Please find a transcript of the exchange below:
SEN. OSSOFF: "Thank you, Mr. Secretary. I want to ask about the work that the Department is doing to remediate PFAS contamination, chemicals that pose a significant threat to human health in Georgia and nationwide. The DHS budget proposal includes several million dollars to be used for PFAS contaminant management. The contamination of communities and facilities in Georgia by PFAS has been typically associated with DoD installation–where fire retardant chemicals have led to contamination potentially of local water supplies.
"Recognizing that those are DoD facilities, what I'd like is a commitment from you that DHS will engage with my office to determine whether using the authorities and funding you're seeking for PFAS contamination remediation to ensure that folks, for example, in Marietta, in Valdosta, for folks who are near Dobbins Air Reserve Base, folks who are near Robins Air Force Base near Warner Robins, folks who are near Moody Air Force Base near Valdosta are protected from those environmental hazards that will work together, to determine if, and if so, how DHS can support my efforts to protect my constituents from these chemicals."
SEC. MAYORKAS: "Very pleased to look into that, Senator Ossoff. Quite candidly, I'm not familiar with the PFAS challenge, but certainly, our department will look into it and work with you."
###