Washington, D.C. –– U.S. Senator Jon Ossoff is working to prepare coastal Georgia for next year's hurricane season, today securing a commitment from a high-level Federal Emergency Management Agency (FEMA) nominee to visit Savannah and meet with Mayor Van Johnson to better prepare Savannah and coastal Georgia for storm surge, coastal flooding, and high winds associated with tropical storms.
Sen. Ossoff is a consistent advocate for coastal Georgia communities, recently securing $12 billion in funding for coastal resiliency in Georgia and nationwide.
Erik Hooks, nominee for FEMA Deputy Administrator, committed to visiting Savannah and working with local communities to boost coastal resiliency.
Click here to watch Sen. Ossoff's line of questioning: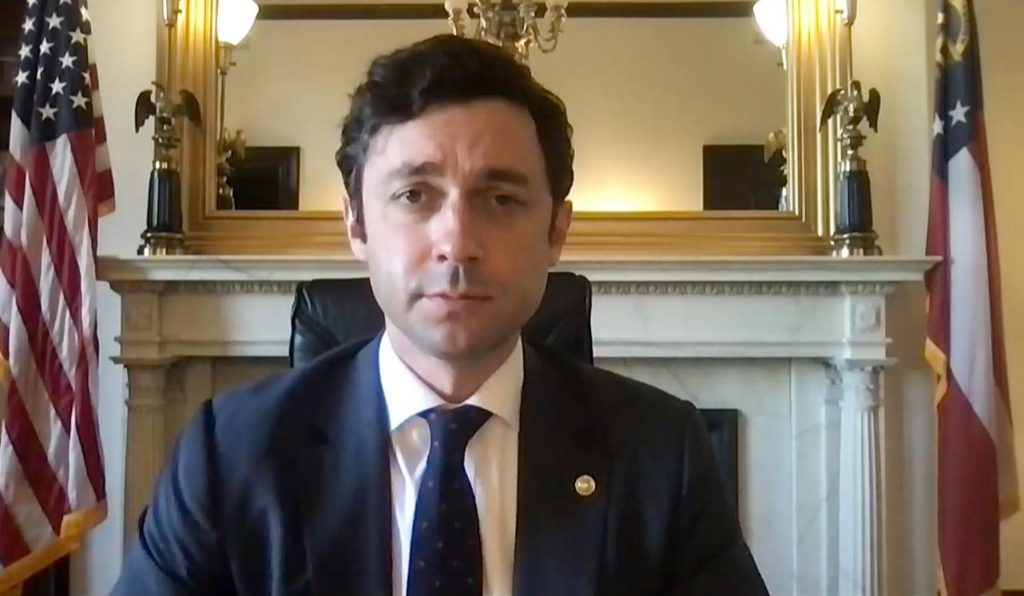 Please find a transcript of the exchange below:
SEN. OSSOFF: "Thank you, Mr. Chairman and thank you to our panel. Congratulations on your nominations. My first question please is for you, Mr. Hooks. I've been consistently focused on necessary investments and preparations to improve coastal resilience in coastal Georgia to prepare for example, communities in and around Savannah, Georgia for the anticipated storm surge, coastal flooding, and high wind events associated with more intense tropical storms. Mr. Hooks, first, will you commit please, if confirmed, to traveling to coastal Georgia, sitting down with Mayor Van Johnson and other leaders in and around Savannah, Georgia as well as the rural communities, for example, across, from, and around Cumberland Island, to discuss what can be done to improve coordination between local governments and FEMA in preparation for the next storm season?"
MR. HOOKS: "Thank you, Senator, thank you for the question. Storm surge and other issues that impact our coasts are certainly very problematic both in Georgia as they were in North Carolina. And I do commit to visiting wherever I can and talking with you and community leaders as I can through this process to get a greater understanding of what challenges they may have and to ensure that FEMA is meeting the needs of all communities."
SEN. OSSOFF: "Thank you so much, and would like also your comments on what steps, in your view, FEMA can take to ensure that low-income and minority communities, for example, the Gullah Geechee community in coastal Georgia –– who typically bear the brunt of natural disasters, and severe storm events –– are better prepared and receive equal and fair treatment from national disaster management authorities."
MR. HOOKS: "Again, thank you for the question. I do believe that mitigation is the appropriate way forward. And there has been an increased focus on mitigation. And in order for mitigation to occur, there has to be a deep understanding of not just the topography and the weather patterns of a particular area, but the needs of that community. And so I believe that all entities that are involved in disaster response and recovery have a role to play. The community has to come forward with what their challenges are, states have to understand what those challenges are. And that partnership, again, has to be relayed and executed with FEMA as a Federal partner to get a deep understanding. In North Carolina, we benefited from having a FEMA integration team, which was on the ground with our emergency management that could network and get a deeper understanding of those communities and provide a great way forward to some of those rural communities. But you have to be intentional, and you have to be willing to collaborate at all levels of government and with local communities to positively impact those communities."
SEN. OSSOFF: "Thank you Mr. Hooks. And when you come down to coastal Georgia –– and looking forward to welcoming you –– I hope as well that you'll consider meeting with community leaders for example, Dr. Mildred McClain of Harambee House and others who are engaged daily in the business of helping prepare their communities for events like major tropical storms. Are you open to having those meetings during your visit, Mr. Hooks, with key civil society leaders and local advocates, church leaders who are helping communities prepare for natural disasters?"
MR. HOOKS: "Yes, sir. Thank you for the question. I am certainly amenable to meet with individual leaders for communities. That has been my history to learn what the challenges are and to meet folks where their need exists."
# # #