Washington, D.C. –– U.S. Senator Jon Ossoff is continuing to work to root out recent increases in violence in the City of Atlanta and across Georgia.
In a Senate Homeland Security Committee hearing today, Sen. Ossoff pressed FBI Director Christopher Wray for an update on the FBI's efforts to determine key factors driving a national increase in violence.
In March, Sen. Ossoff asked Director Wray to determine the root causes of increased violence and to "refine" his assessments in an effort to keep Georgians safe — and today Sen. Ossoff asked for the results of that evaluation.
Director Wray attributed the rise in violence to the impact of COVID-19, including unemployment and inmate releases, decreased sentences, the prevalence of illegal firearms and interstate firearm trafficking, and staffing challenges in police departments.
There have been 113 homicides this year in the City of Atlanta –– 16% higher than in the same time period in 2020, and 64% higher than in 2019.
Click here to watch Sen. Ossoff's line of questioning.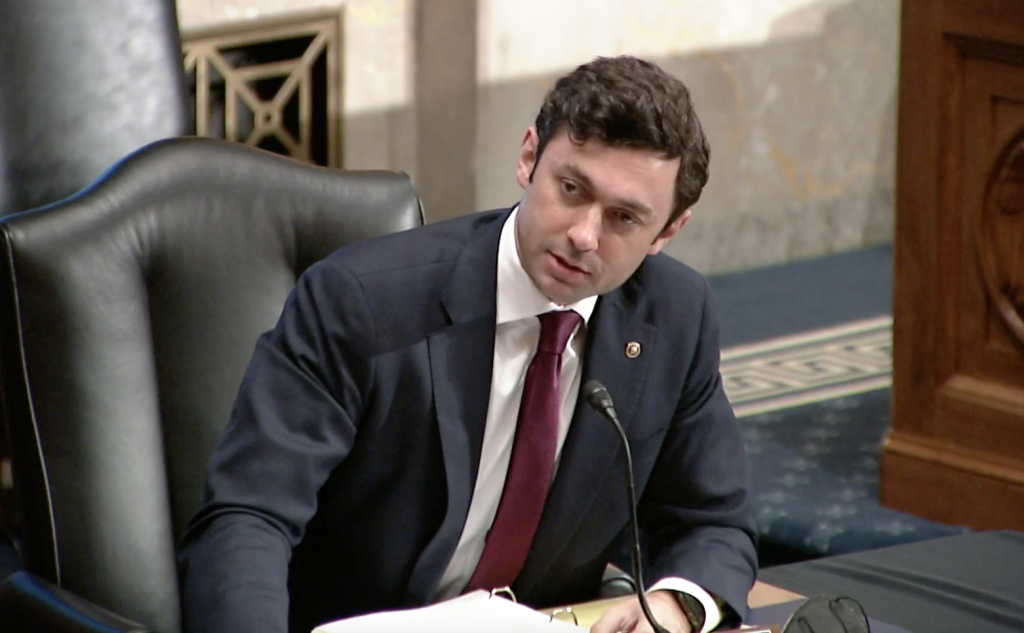 Please find a transcript of the exchange below:
SEN. OSSOFF: "Director Wray, we spoke March 2 in the Judiciary Committee about the extent of violence in communities across the country, the alarming increase in violent crime, particularly from 2019 to 2020 also from 2020 until this year. The City of Atlanta — 113 homicides this year. That's a 16% increase from last year, a 64% increase from 2019. Georgians are deeply concerned by the intensity of violence in our communities. When we spoke in March, you said you were going to work to refine your assessments of the factors driving this increase in violent crime and violence across the United States. What are your conclusions?"
DIRECTOR WRAY: "So I do think as much as it's a phenomenon in our home state of Georgia, it is also in other parts of the country as well. And while there might be variations from city to city, I think there's a number of factors that contribute to it. I think the impact of COVID cannot be underestimated. Whether it's trial backlogs, early inmate releases, unemployment, etc. You have more juveniles committing violent crime. You have certain prosecution practices and decreased sentences, which put recidivists back out on the street more readily, and that adds to its challenge. You also have the prevalence of firearms including interstate trafficking, by that I mean firearms in the hands of those who are prohibited, legally prohibited, from having them. So all those factors together create a combustible mix. I would add into that a number of police departments, our close partners that we work with every day, who have an incredibly challenging job, are experiencing recruiting challenges and attrition, as in early retirement. And that, in turn, adds to it. So you put no one factor by itself, but you put all those things together, and that's part of why you're seeing, I think, the increase in homicides. You're also seeing increases in carjackings, and other violent crimes, not just in Atlanta, not just in Georgia, but in cities all over the country, and it's something that I suspect every member of this committee hears about from its constituents with increasing frequency for good reason."
SEN OSSOFF: "Thank you, Director Wray."
# # #