Seoul, South Korea –– Today U.S. Senator Jon Ossoff inspected U.S. and South Korean troops along the tense border between North and South Korea, also known as the demilitarized zone, or DMZ.
Sen. Ossoff is in the region leading an economic delegation to secure more investment in Georgia.
Sen. Ossoff met for over an hour with four-star general Paul J. LaCamera to discuss national security issues in northeast Asia and later held a roundtable discussion with enlisted military personnel from Georgia who are stationed at Camp Humphreys in South Korea.
Please find photos and video B-roll here.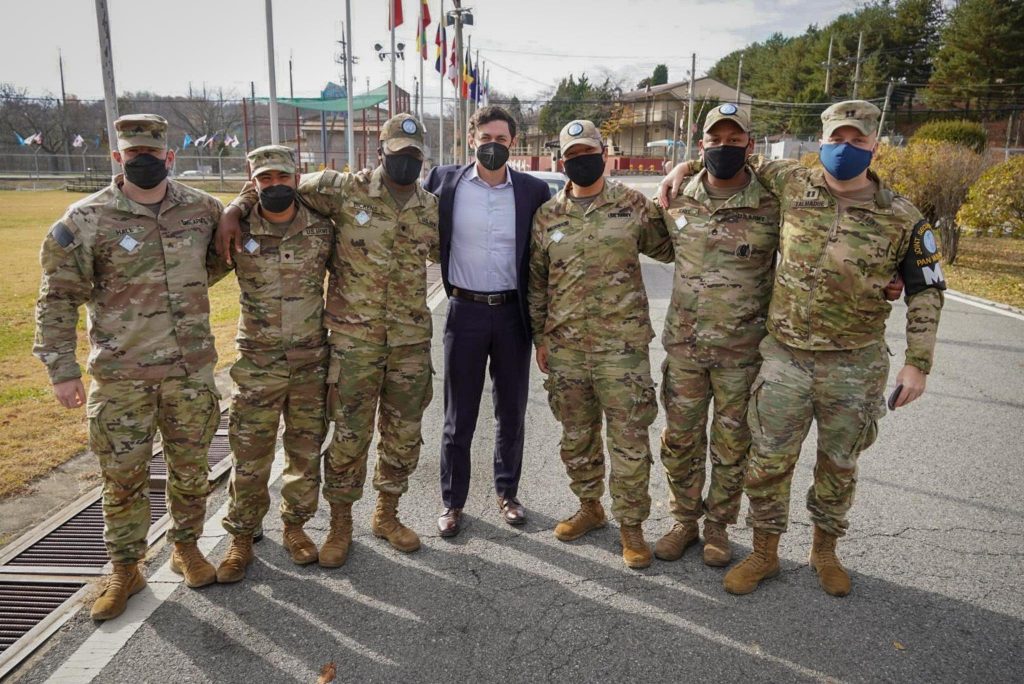 # # #