Sen. Ossoff celebrated Maharastra's Ganesh Chaturthi and toured key sites across Mumbai
MUMBAI, India – To widespread praise and celebration, U.S. Senator Jon Ossoff continued his eight-day-long delegation to India meeting with Mumbai community members and faith leaders.
Sen. Ossoff has a clear appreciation for communities across India and spent the day learning from and meeting with community and faith leaders.
"I have a deep appreciation for India's diverse communities and I was honored to visit with new friends around Mumbai, including at two historic religious sites," Sen. Ossoff said.
Sen. Ossoff spent four hours Wednesday morning meeting with community members in Dharavi and celebrating the start of Ganesh Chaturthi with them while learning about the important contribution Dharavi makes to Mumbai.
While in Dharavi, Sen. Ossoff also met with young people at Dharavi Diary, a local community center that empowers women and girls with the tools to learn English, math, and computer-language skills.
In the afternoon, Sen. Ossoff visited Jama Masjid, a historic Mumbai Mosque. There he sat down with Mufti Mohammed Ashfaq Kazi to discuss their understanding of the concepts of love and respect and the importance of the Mosque to the community.
Sen. Ossoff also visited the Shree Siddhivinayak Ganapati Temple at Prabhadevi in Mumbai to present an offering in celebration of the start of Ganesh Chaturthi, a Hindu holiday prominent in Maharashtra.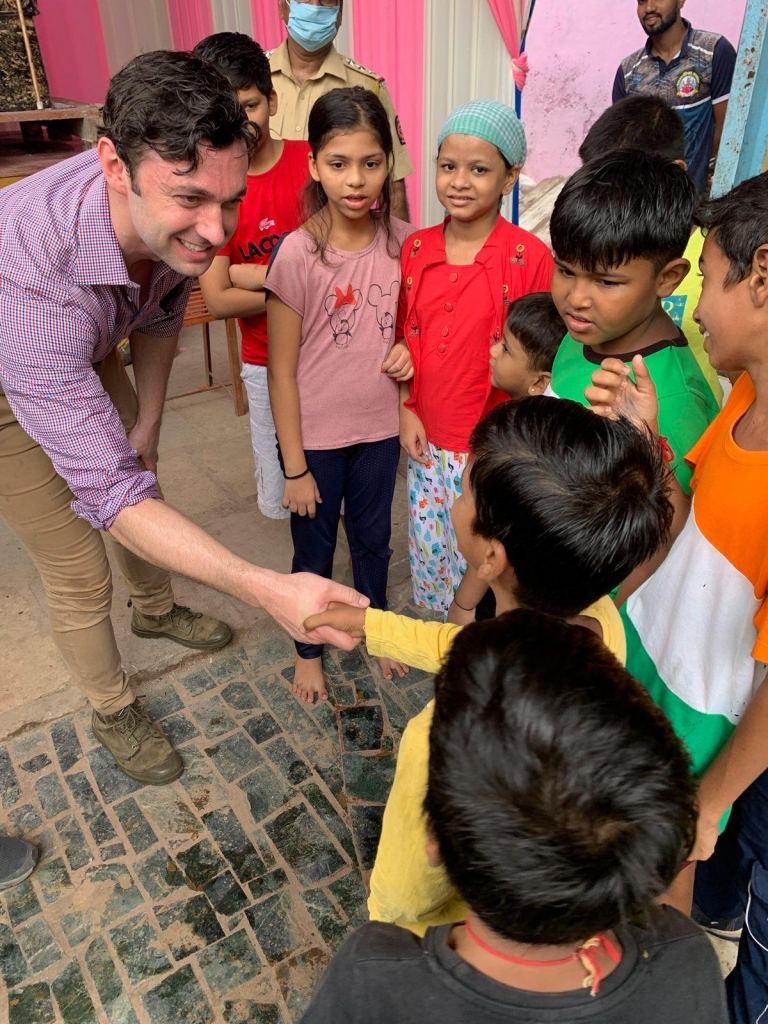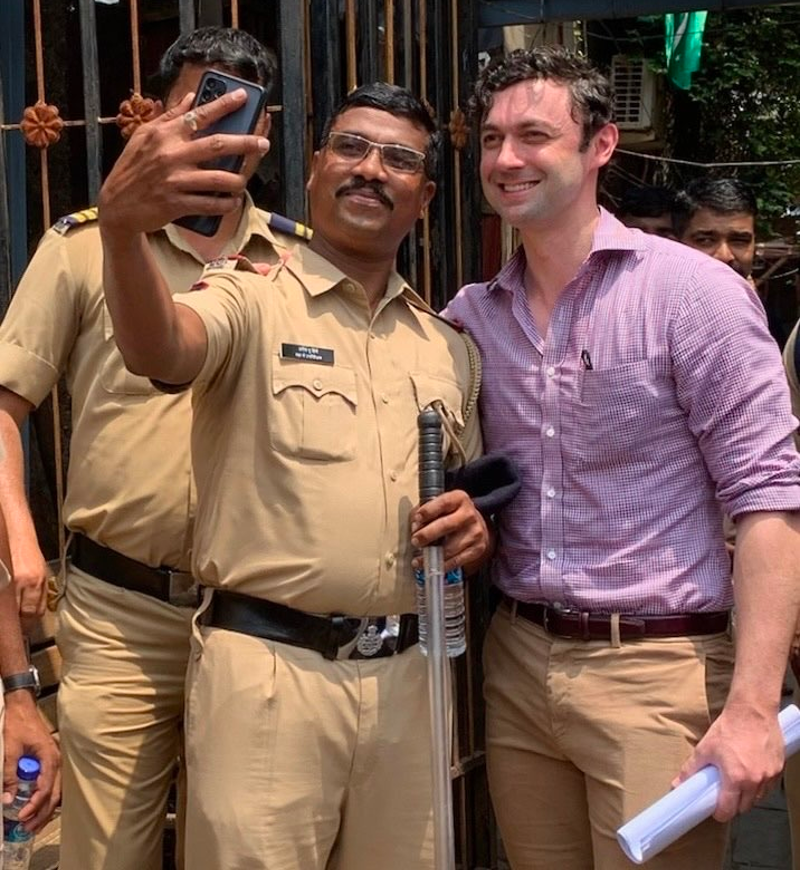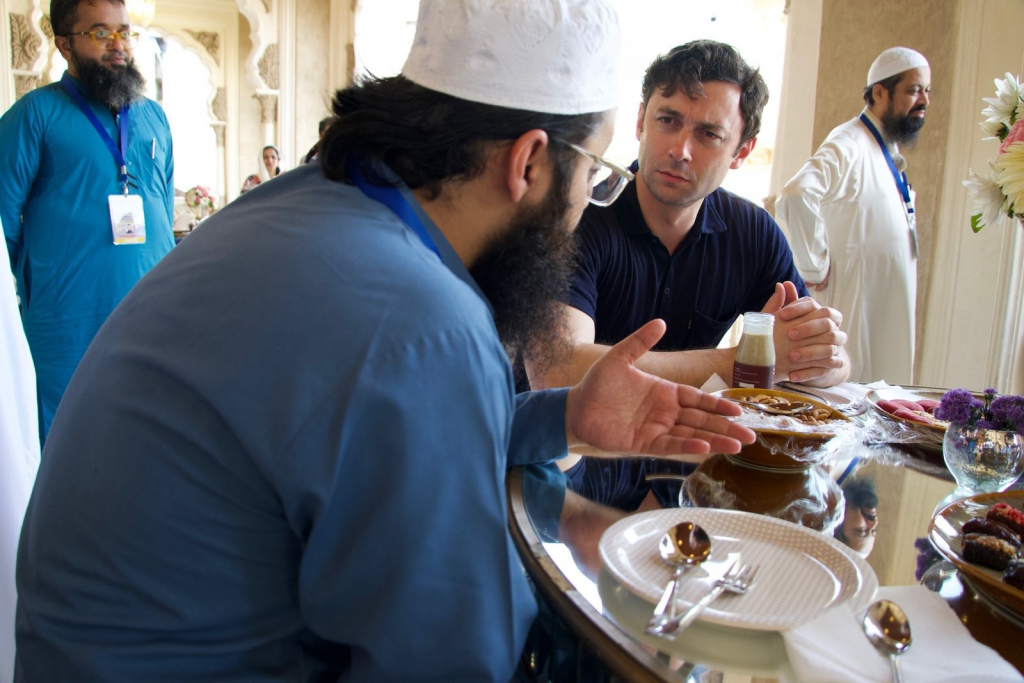 Sen. Ossoff continues to strengthen ties between the U.S. and India.
Sen. Ossoff's Wednesday will conclude with a dinner hosted by AMCHAM India, where he will meet with the India-based leadership of prominent companies headquartered, or maintaining a strong presence, in Georgia. More details to come.
On Tuesday, Sen. Ossoff sat down with business leaders and students across Mumbai to continue strengthening the U.S.-India relationship.
In June, Sen. Ossoff met with India's Ambassador to the United States, Taranjit Singh Sandhu, to highlight opportunities for continued collaboration between the two countries–addressing the top concerns facing Georgia's Indian diaspora.
Earlier this month, Sen. Ossoff also shared a video message to the Indian people to celebrate the country's 75th anniversary of independence.