Washington, D.C. – U.S. Senator Jon Ossoff is working to improve the supply of affordable rural housing in Warren County.
During the U.S. Senate Banking, Housing, and Urban Affairs Committee hearing yesterday, Sen. Ossoff secured a commitment from U.S. Department of Agriculture's Under Secretary for Rural Development, Xochitl Torres Small, to help increase the supply of affordable housing in Georgia.
Sen. Ossoff also secured a commitment from Under Secretary Torres Small to visit Georgia and work closely together to address the housing shortage issue.
In January, Sen. Ossoff pushed the Federal Housing Finance Agency to address the inadequate supply of affordable housing across rural Georgia.
Click here to watch Sen. Ossoff's line of questioning: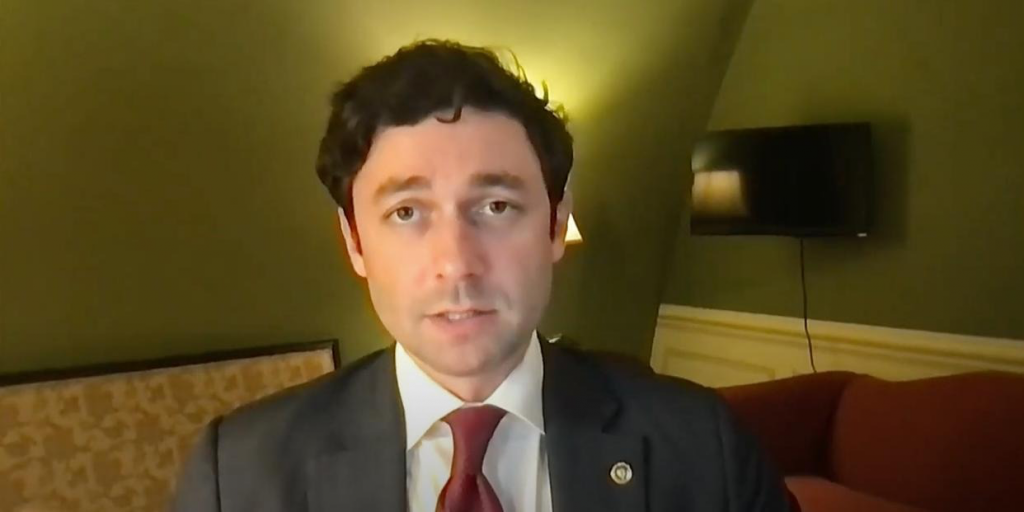 Please find a transcript of the exchange below:
SEN. OSSOFF: "I want to raise for your attention a particular concern for affordable housing in Cordele, Georgia, and just for your awareness, a community in Cordele was approved for funds to establish more affordable farm labor housing through the USDA 514 516 programs.
"That project was approved by USDA in 2018 and was delayed in construction by the pandemic and some processing changes at USDA. Since then, the estimated cost has increased significantly. I'm going to follow up with you and get you the details. More broadly, what I'd like is a commitment from you that on that future visit to Georgia, you'll engage with my office and local leaders to address the specific matter of affordable housing in Cordele, Georgia, and to have that broader conversation about improving access to affordable housing throughout rural Georgia."
UNDER SECRETARY TORRES SMALL: "Senator Ossoff, I really appreciate you bringing up this issue. Although it's a specific one, it's not unique. There's across the country, we've heard from our partners, who are seeing increased construction costs and the supply chain.
"And so we are responding to that in a few ways. We're seeing it both in Self-Help and, to your example, in farm labor. And for farm labor, there's a very specific route that we're trying to address. So with some construction projects, they were awarded, and I know I'm about to run out of time, but they were awarded under a NOFA that had a cap, a limit on how much we could award. So the only way we can extend that is if we recompete, and so we're working very closely with the stakeholders you mentioned, to identify the opportunity to recompete that.
"We feel that they'll be very strongly situated to be able to make the case for those additional cost overruns. We're also encouraging them to find other partners as well in that financing, but working very hard to partner with them, because all of us are suffering the impacts of the supply chain. So for that specific issue, I want to make sure that our teams are working together closely so that I'm not weighing in on an application process, but certainly would love to further discuss the larger issue of housing in Georgia when I'm able to visit."
SEN. OSSOFF: "That's great looking forward to it. And you know, in places like Dooly, McIntosh, and Warren counties, we're seeing folks leaving those communities, because housing is becoming unaffordable. So, looking forward to working with you to address these concerns that my constituents raised with my office and with me every single day, and I appreciate your presence. Appreciate your leadership. I yield back.
UNDER SECRETARY TORRES SMALL: "Thank you, Senator Ossoff."
# # #