Sen. Ossoff secures commitment from three top Biden nominees to form affordable housing task force for Georgia
Washington, D.C. –– In a U.S. Senate Banking Committee hearing yesterday, U.S. Senator Jon Ossoff secured commitments from three top Biden Administration nominees to join Metro Atlanta-area officials and community leaders in Georgia to address the shortage of affordable housing.
Julia Gordon, David Uejio, and Solomon Greene — each nominated for Assistant Secretary positions at the Department of Housing and Urban Development (HUD) — agreed to Sen. Ossoff's requests to come to Georgia and to work with local leaders to implement policies that will reduce the cost of housing.
WATCH: Sen. Ossoff Secures Commitment from Top Biden Nominees to Visit Atlanta to Address Affordable Housing Crisis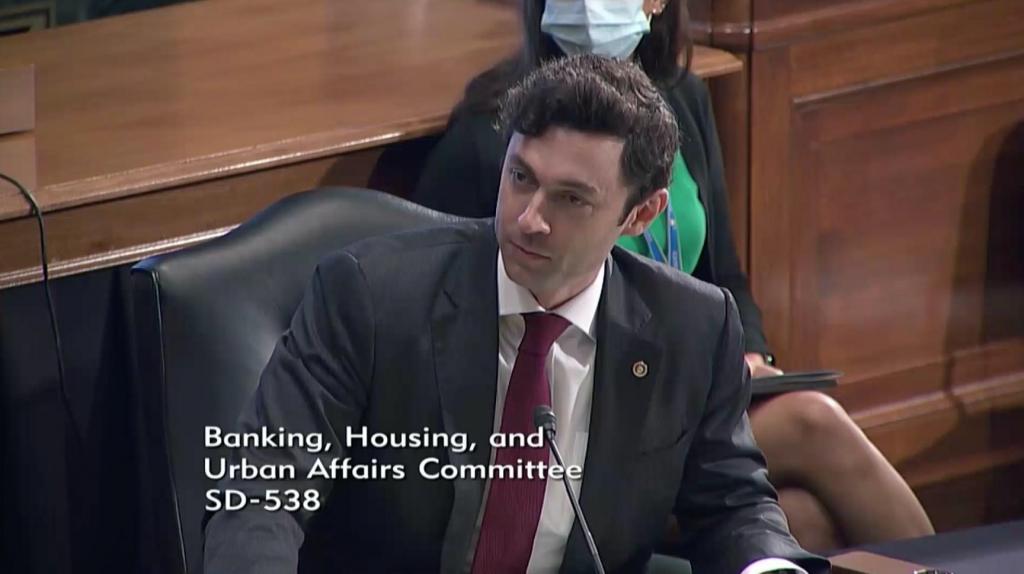 Please find a transcript of the exchange below:
SEN. OSSOFF: Thank you, Mr. Greene, and with respect to the housing affordability crisis, which is felt acutely across my state –– this is really a question for all three of you. If confirmed, will you commit to me that you will come to the state of Georgia, that you'll visit with elected and community leaders in Atlanta, in Savannah, in Augusta, in Columbus, to help assess what is driving the affordability crisis in my state and to work with community leaders to develop solutions? Beginning with you, Ms. Gordon, please.
JULIA GORDON: Absolutely, if I am confirmed I would love to visit your state, I think it's incredibly important for leadership in our agencies to travel around the country. You get such a good feel for things that way, and I do love the state of Georgia.
DAVID UEJIO: Thank you, Senator, I would be delighted to join you in your state to really get a firsthand look. I have always believed that policymaking driven by those who are closest to the experience of vulnerable people is policymaking that is good for the country.
SOLOMON GREENE: Thank you, Senator, I would be delighted. I absolutely commit. And as I stated earlier, one of my top priorities for the Office of Policy Development and Research would be to have research that reflects and captures the experiences of people in communities on the ground, and one of the best ways to do that is to have leadership actually visit those places, so absolutely.
SEN. OSSOFF: Thank you, well, hope to have the chance to welcome you and to establish this task force on affordable housing in the state of Georgia.
# # #