Washington, D.C. –– U.S. Senator Jon Ossoff is working to reduce wait times for travelers at Atlanta's Hartsfield-Jackson International Airport, today securing a commitment from the Homeland Security Secretary to work with airport leaders, the City of Atlanta, and Delta Air Lines to ensure there are enough TSA and customs officials on hand for the holiday travel boom.
Hartsfield-Jackson is consistently ranked one of the busiest airports in the world, transporting 110.5 million passengers in 2019 before the pandemic.
The airport is expected to get significantly busier as the holiday season approaches.

Click here to watch Sen. Ossoff's line of questioning: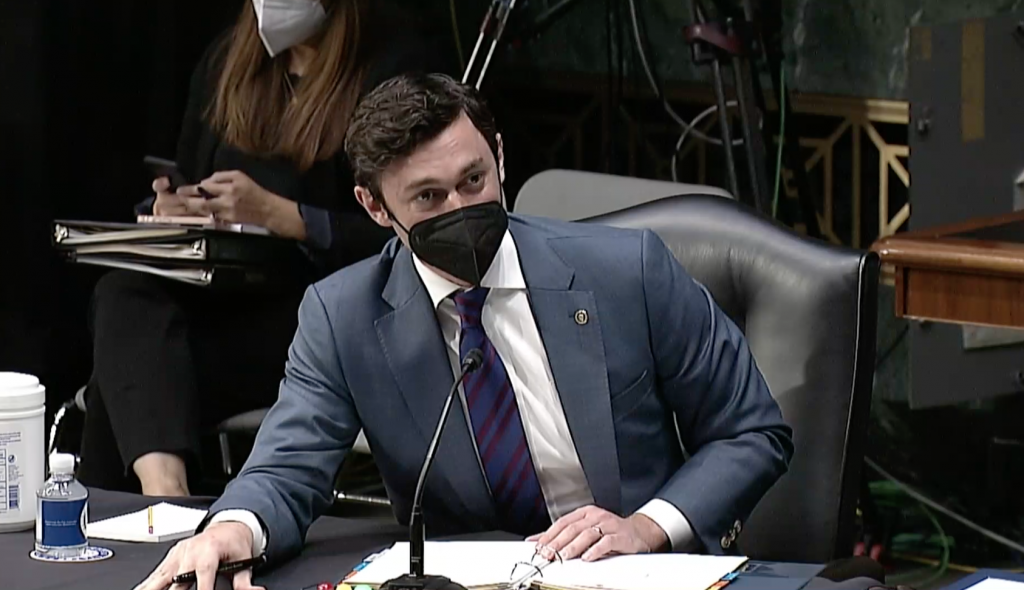 Please find a transcript of the exchange below:
SEN. OSSOFF: "On a related note, in addition to hosting the fourth-largest container port in the country, Georgia hosts the busiest airport in the world, as you know well, Hartsfield-Jackson International Airport. And given the changes to COVID-19-related restrictions on entry to the United States, for example, from European countries, and the significant increase in domestic travel, there are real concerns about CBP capacity and TSA capacity at Hartsfield-Jackson International Airport, and airports across the country. And I've heard from Delta Air Lines, heard from the city of Atlanta, concerns about the ability to process entrance for example, from European countries, tourists and businesspeople who we want to be here and doing commerce in the United States, but we need smooth operations at our airports. And so my question for you, Mr. Secretary, will you please designate someone in the Department who can speak with major stakeholders like Delta Air Lines, like the airport leadership, the City of Atlanta, just to make sure we're all on the same page about the airport's needs, the operators' needs, the carriers' needs, and to have an open line of communication about what else the Department might be able to do to smooth operations and reduce traveler wait times, both domestic travel, encountering TSA lines, and international travelers at the airport?"
SEC. MAYORKAS: "Senator, most certainly, and I can identify those individuals right now."
SEN. OSSOFF: "Please."
SEC. MAYORKAS: "Troy Miller is the acting commissioner of CBP, very experienced, he grew up in the organization in the Office of Field Operations, and William Ferrara, who now leads the Office of Field Operations for CBP. On the TSA side, I would recommend Administrator David Pekoske, and Darby LaJoye. These are individuals who are expert and have been very focused on staffing of the airport in Atlanta, of course, and all airports big and small across the country."
SEN. OSSOFF: "Great, well, look forward to convening those two public servants with airport leadership, city leadership, Delta and other carriers, and making sure that we're all communicating well about not just meeting, but anticipating the airport's needs as travel continues to increase nationwide."
SEC. MAYORKAS: "Senator, I would be pleased to engage as well. This is something that we're very focused on, this goes to the prosperity of our country in receiving people for tourism and business purposes and other reasons."
###