Bilateral meetings with leaders in Lebanon, Israel, the West Bank, Tunisia, and Greece focused on strengthening U.S. national security, Middle East peace, and international cooperation 
Atlanta, Ga. — Over the past week, U.S. Senator Jon Ossoff met with heads of state and key political, diplomatic, and military leaders in the Middle East and Greece during a Congressional mission focused on strengthening U.S. national security, Middle East peace, and international cooperation.
The delegation led by Sen. Chris Murphy (D-CT), which also included Sens. Richard Blumenthal (D-CT) and Chris Van Hollen (D-MD), held high-level bilateral meetings in Beirut, Lebanon; Jerusalem, Israel; and Ramallah in the West Bank before Sens. Ossoff and Murphy continued to Tunis, Tunisia; Athens, Greece; and U.S. Naval Support Activity Souda Bay in Greece.
In Lebanon, Sen. Ossoff and the delegation met with President Michel Aoun, Prime Minister-designate Najib Mikati, Speaker of Parliament Nabih Berri, Lebanese Armed Forces Commander General Joseph Aoun, and other political leaders and civil society representatives.
Sen. Ossoff, Georgia's first Jewish Senator, then traveled to Israel, where the delegation met with leaders of the newly formed Israeli government, including Prime Minister Naftali Bennett, President Isaac Herzog, and Foreign Minister Yair Lapid. The delegation also visited the West Bank and met with Palestinian Authority Prime Minister Mohammad Shtayyeh.
Sen. Ossoff, who led the successful U.S. Senate push for a ceasefire during hostilities in May, discussed with Israeli and Palestinian leaders the path forward for the peaceful resolution of disputes between Israelis and Palestinians.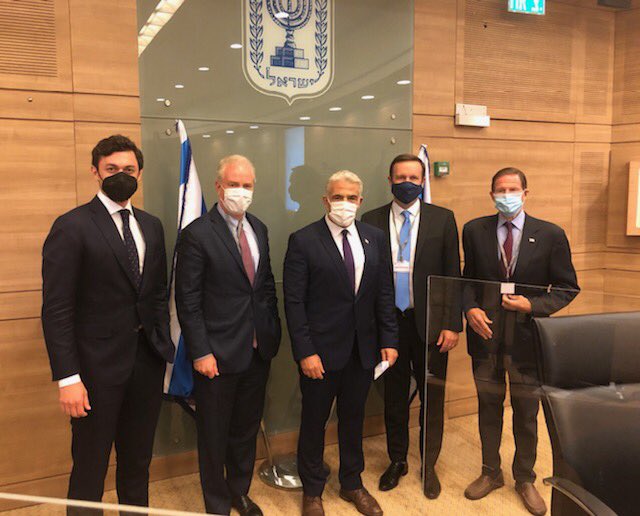 Sens. Ossoff and Murphy then traveled to Tunisia, where they met with President Kais Saied, members of parliament, and representatives of Tunisian civil society organizations. During their engagements in Tunisia, the Senators urged a return to the democratic path and expressed their support for the Tunisian people's goal of a responsive and effective democratic government that respects civil liberties and human rights.
The following day, Sens. Ossoff and Murphy inspected U.S. Naval Support Activity Souda Bay at the Hellenic Air Force Base on Crete, a key U.S. naval facility in the region. They were greeted by U.S. Ambassador Geoffrey Pyatt and Commander Michael Mosi and met with enlisted Navy personnel. The Senators inspected activities and facilities, were briefed on ongoing missions, met with Greek military personnel, and expressed their gratitude to the men and women serving at the facility.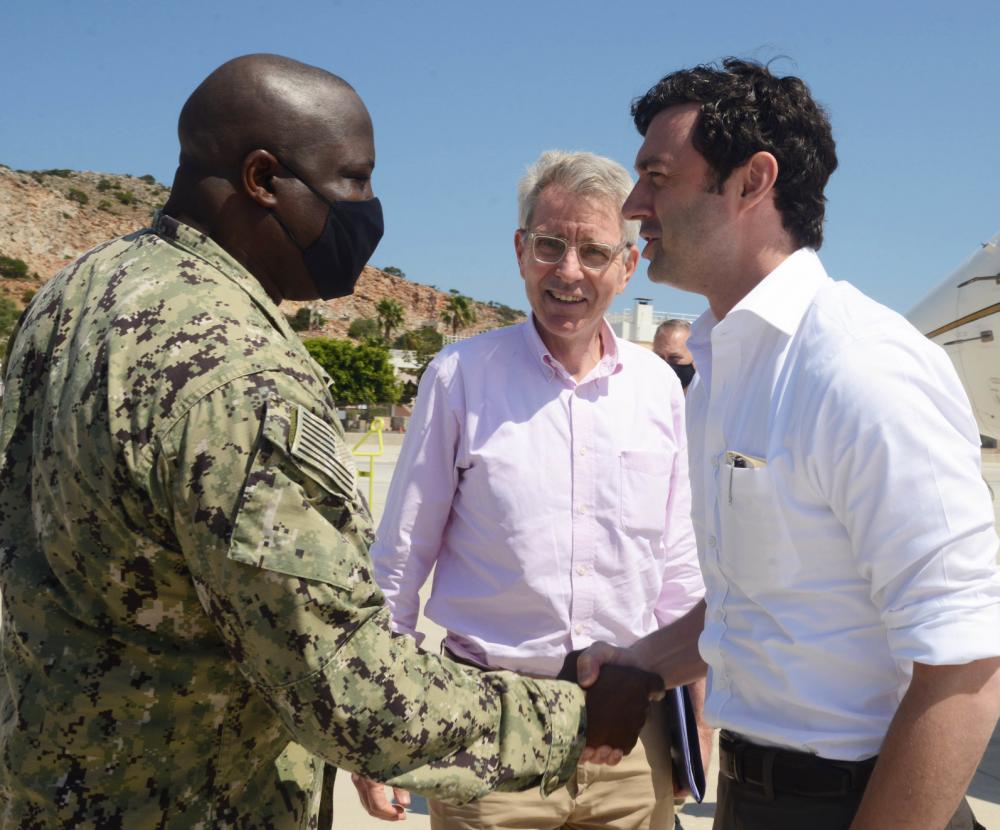 In Athens, Sens. Ossoff and Murphy met with Prime Minister Kyriakos Mitsotakis, Minister of Foreign Affairs Nikos Dendias, Opposition Leader Alexis Tsipras, and Greek government officials. The Senators emphasized the value of the U.S.-Greece alliance and highlighted opportunities for continued strong partnership, including joint investments in clean energy and tourism and deepened security cooperation.
While in Athens, the Senators also hosted an open discussion with young Greek leaders about the current state of U.S.-Greek relations and the power of young people in politics.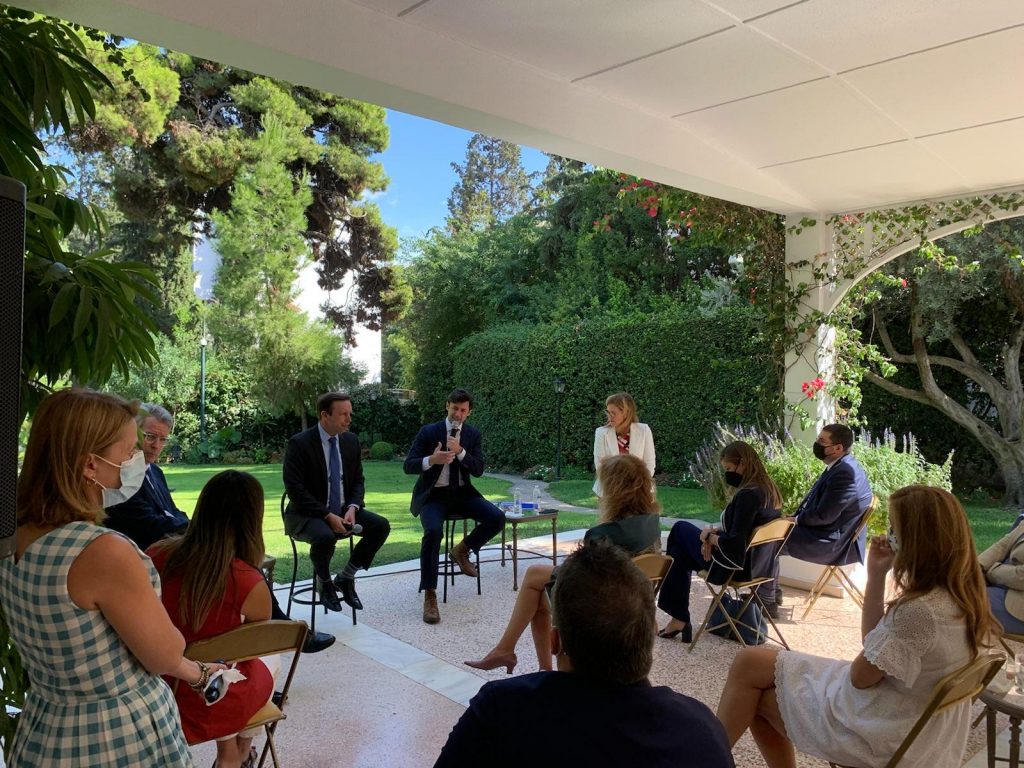 # # #